This item earns up to
20
VIP Reward Points
Learn More
An optional upgraded Align M1.25 Front Torque Tube Front Gear Set, suited for use with the T-Rex 700 and 800 family of helicopters. The M1.25 "Blue" gears offer the most resistance against stress and fatigue from advanced 3D flying, and the occasional contact with mother earth. Manufactured from industrial grade fiber composite plastic steel that features high rigidity and high wear resistance.
In order to use this with your model, it must be paired with the
AGNH70G012XX
102T M1 Helical Autorotation Tail Drive Gear.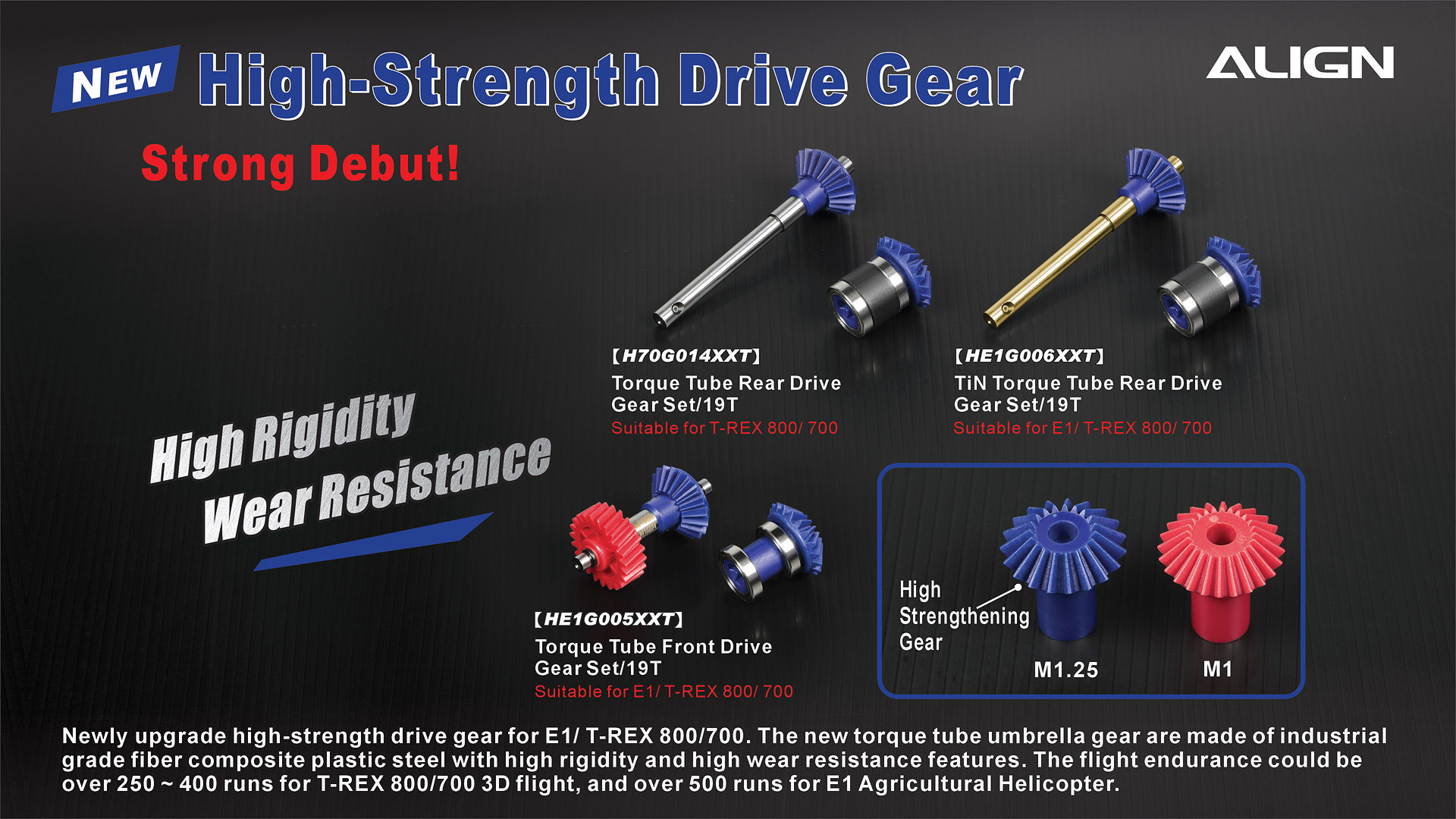 Specification:
(1) Front Drive Gear Assembly (M1/23T)
(1) Short Umbrella Gear (M1.25/19T)
(1) Long Umbrella Gear (M1.25/19T)
(2) 12x18x4mm Bearings
(1) 12x15x0.3mm Tail Drive Gear Spacer
This product was added to our catalog on August 7, 2020